This will go fast as demand for both GPX 4500/5000's are high.
I am selling the detector for my good mate Matt [aka PMAV President], so I know you won't be disappointed with the purchase. As Matt has upgraded to a GPZ7000 he finds himself leaving the GPX5000 in the cupboard 😢😢,  and it is need of a good home, and someone who will enjoy giving it a good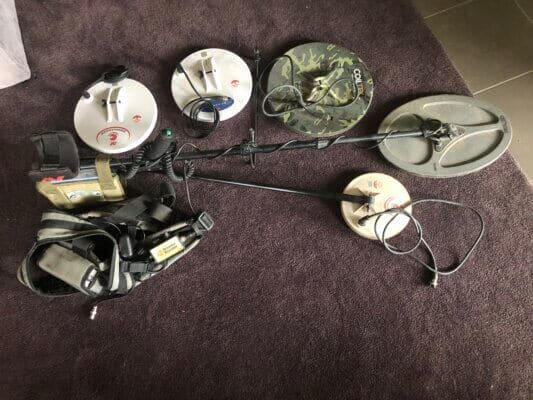 workout in the Gold fields.
GPX5000 includes the following:
Nugget finder 17" x 11" advantage Litz wire coil
Coiltek 14" mono elite coil
Minelab 8" commander coil
Minelab 11" commander DD coil
Minelab 11" mono coil (GP series)
Spare lower shaft
Spare Minelab quick track button
Control box cover
Coil cable guard
DVD Unwrapping the GPX by Jonathon Porter.
Rooster Booster audio amplifier and speaker
I don't expect this 5000 to last to long as they are in hot demand at the moment and will sell quick, so don't delay if you are considering an upgrade.
Replacement cost of all items is over $7500 new.
For further information about the Detector please give Matt a call on 0418 175 289 or SMS me.