[Android/Apple] – Ararat Gold Maps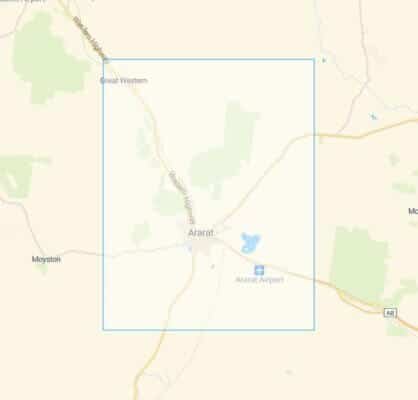 Designed to run on Trilobite [Australian Geology Travel Maps]  App.
Works on Android/Apple* Phones and Tablets
Map packs designed to run offline, no network required.
All maps georeferenced
Realtime moving map navigation
Record your trail, so you can retrace your steps
Record georeferenced finds in the field
Maps are downloaded to your phone so there is no dependency on mobile reception in the field.
Export finds to Google Earth
Maps in the Pack:
Seamless Georeferenced Map designed for Gold Nugget prospecting [Map 25x25km]
Geological Map
Mine Sites [Alluvial for Map Set] if available for area
Topographic Map 1:250K **
Requirement – Australian Geology Travel Maps required to support these maps, see the included README for instructions.
* Apple iPad must be the Cellular version to support GPS location tracking, all iPhones work fine.
** If you have previously purchased a map pack then this map is not required as it is included in all map packs.