I have had a lot of people comment on and asked me how I created my short animated videos. Well I came across an excellent product called Doodly which I have really enjoyed using for my small business.
What is Doodly?
If you visit Facebook or other social media, you might have come across my Doodly videos. A hand holding a pen sketch different characters on the screen, draws in images, puts them in various parts of the video, and even writes text. These types of videos are doodle videos and are an excellent medium for grabbing the attention of the viewer.
Tryhard Prospecting Doodle
Created my very first Doodle the other day, I had lots of fun creating it and hope to use it in further posts. Only goes for 20 seconds, if you like please give me a thumbs up and subscribe to my channel. Cheers
The product is also known as whiteboard animation software. The software combines a Drag and Drop interface that makes it easy to make sketches, the kids love using it 😁. While there are several types of this software available, Doodly stands out because it is easy to use by even beginners. With Doodly, you can create different types of videos quickly and easily.
Doodly sports thousands of images in its library – hence, you just choose the image you like, drop it on the canvas, and the software sketches it for you. Apart from the custom images, you can also upload your images. After sketching, Doodly lets you add sound to it via the free library and then export the video in various video formats.
Features of Doodly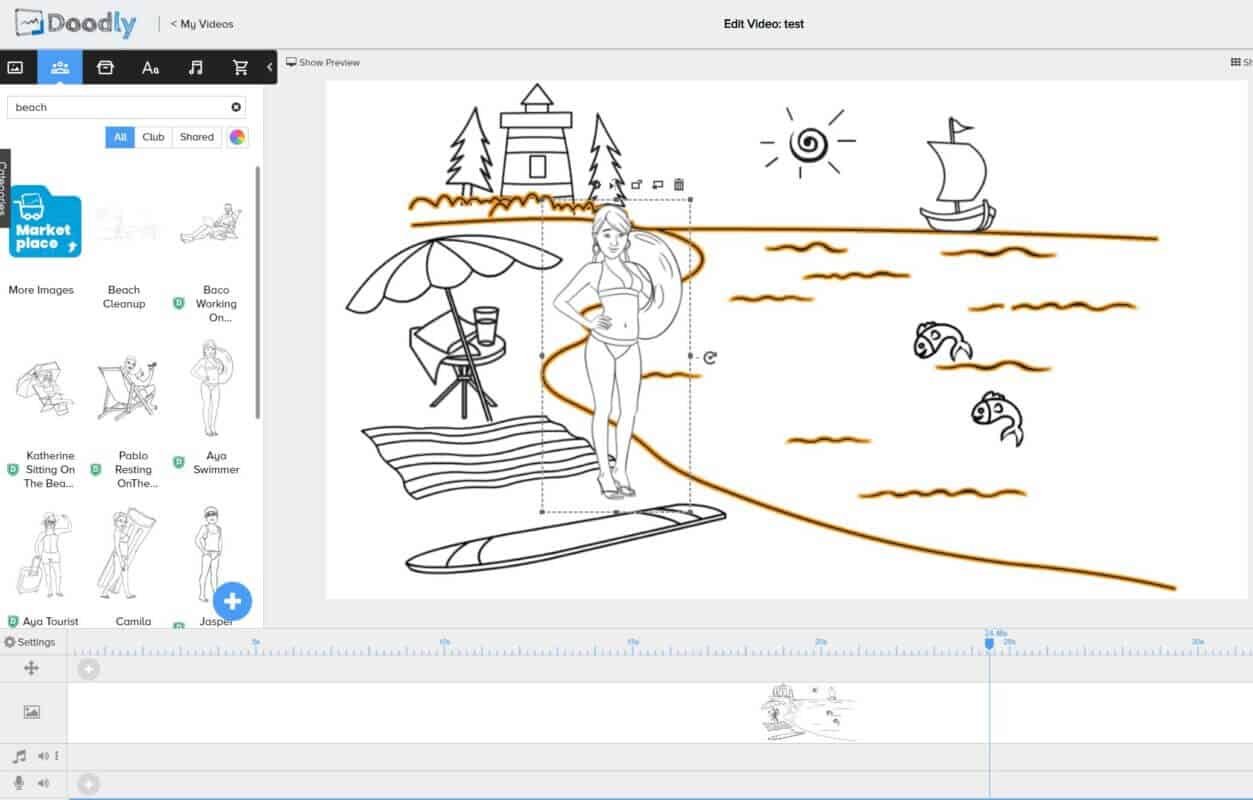 The software comes with 1000's of character, props and background scenes for you to choose from, if your not satisfied with the built in library then you can upload your own images and have Doodly draw then for you. So basically the library of items is unlimited. Doody are also adding to the library Monthly. Below are some of the included features.
Images
The large library of custom images is one of the reasons why many people love this software. You have thousands of these images at your disposal. The images are created by Professional graphic artists. Doodly offers you 200 different characters with 20 poses each.
The Doodly library also has up to 80 backgrounds to choose from and 1000's of different props. Therefore, you'll most certainly find whatever you are looking for on this software. And if somehow you cannot find what you want, you can always order a custom job from Doodly's team of graphic artists or upload your own.
Gold Maps
As a hobby turned professional prospector I struggled to find maps that suited my needs. Being a modern-day prospector, I wanted a digital map on my mobile or tablet device working as Gold Maps Online, as I found paper-based maps cumbersome.  …
Music Tracks
Doodly gives you two sound slots. The first one is for background music and the other for voiceovers. You can edit the sounds until you get what you want. You get 100+ Royalty free music tracks and can also upload your own music if you want. You can also add voiceovers by recording directly in the Doodly program itself.
Exporting Videos
If you need to share your doodle sketches it is easily achieved as the software comes with easy share capabilities. You can choose the parameters of the video you want to share. Some things that you can change include the frame rate, quality, and resolution. Doodly sharing is compatible with several social media platforms like YouTube, Facebook, and Instagram. It also lets you share to your personal website or simply create a standalone movie file to can share with your friends
Training
Included are 10 professionally created Doodly tutorials that will get you from start to finish in no time at all. They also offer Premium support which I have personally used and I must say it has been a pleasure to deal with them.